Recentemente tive a oportunidade de passar uma temporada de duas semanas no Canadá, a convite da amiga Ana Thomas, diretora do Café & Cultura Toronto, para celebrarmos o quinto aniversário dessa importante organização dedicada ao fomento da cultura brasileira no Canadá. Para marcar essa data, realizei uma apresentação no prestigiado Granite Club, de Toronto, ao qual compareceram cerca de 300 pessoas, incluindo canadenses, brasileiros residentes no país e autoridades do corpo consular brasileiro. O concerto 'EcoMúsica Project | Tribute to Tom Jobim inspired by the sounds of Brazilian Nature' contou com peças do repertório autoral EcoMúsica, intercaladas com obras de referência de Tom Jobim. Foi bastante gratificante a reação do público, que me cumprimentou com entusiasmo e em seguida compartilhou as sensações que o concerto provocou, quase sempre com termos como paz, tranquilidade, beleza e saudade do Brasil. Detalhe à parte foi o excepcional Grand Piano Fazioli, obtido para o concerto, em parceria com o Pete Martin, da Remenyi House of Music. Foi um imenso prazer tocar num dos melhores instrumentos fabricados no mundo.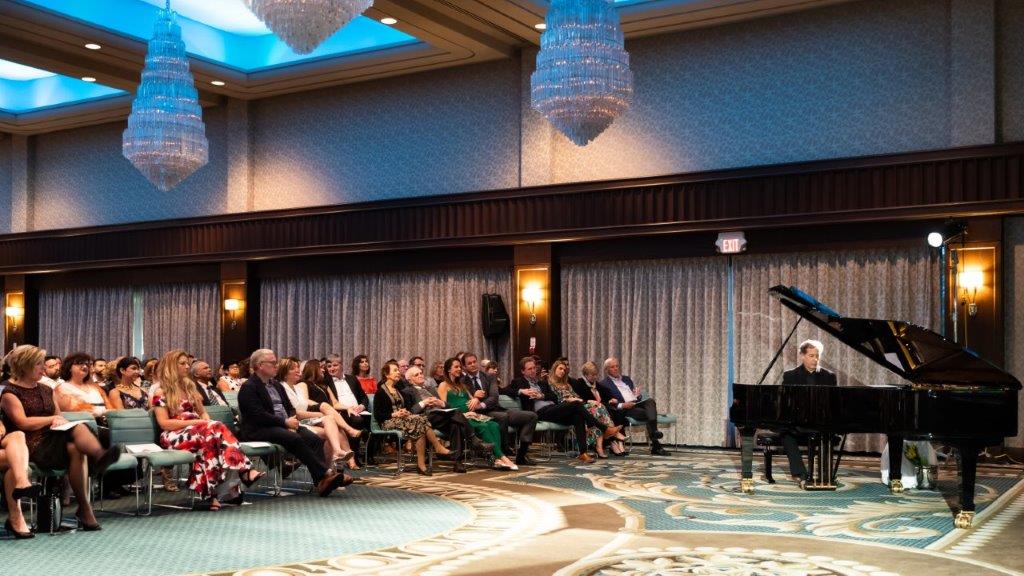 Para divulgar o evento, participei de diversas entrevistas em órgãos de comunicação canadenses, como a Omni TV (Camila Garcia), Camões Radio (Adriana Marques e Adriana Paparella), Radio Canada (Isabelle Fleury) e CHIN Radio Canada (Fatima Martins).

Tive a oportunidade de encontrar alguns brasileiros que se estabeleceram com sucesso em Toronto, como o Rafael Luz, regente da North York Concert Orchestra, o consagrado muralista Christiano de Araujo, o chef Sergio Shidomi, o músico Henrique Matulis, o empresário, Sergio Frias, o professor de marketing Youssef, a osteopata e amiga de longa data Cassia Rocha, o jornalista José Francisco Schuster, entre tantos outros.

Foi bastante interessante também o contato pessoal feito com o diretor artístico do Koerner Hall, Mervon Mehta, que nos convidou para um concerto especial no qual foi anunciada a temporada 2020/2021 daquela importante sala de concertos de Toronto.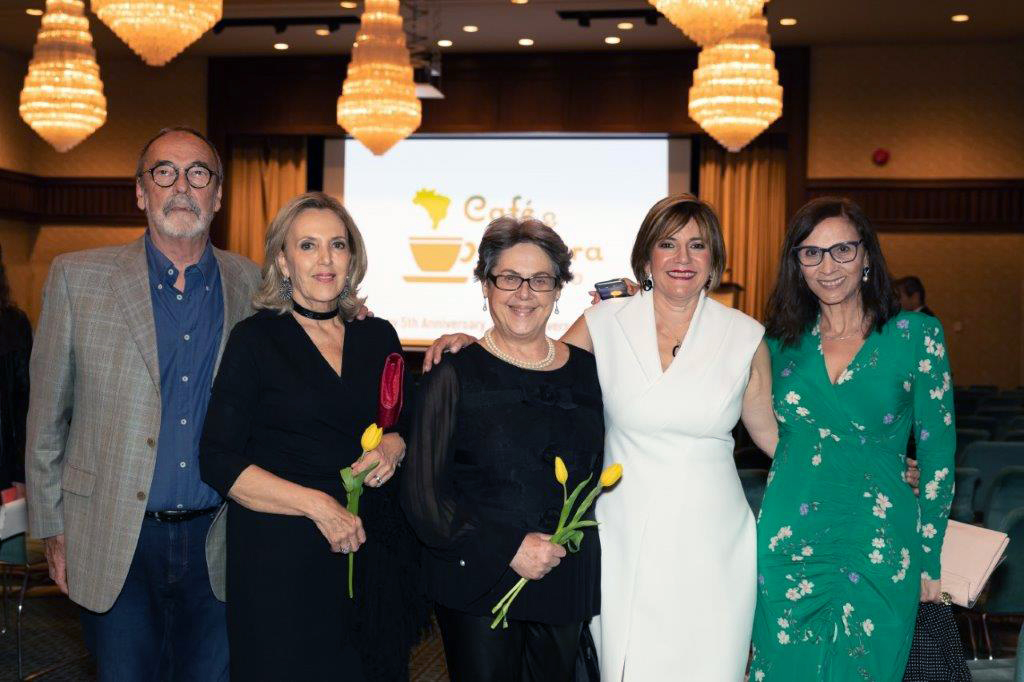 Preciso destacar o fundamental apoio recebido do Consulado do Brasil em Toronto. A Cônsul, Ana Lélia Beltrame, apoiou a divulgação do projeto EcoMúsica com muito entusiasmo. Destaco também o empenho do Cônsul, Ademar Seabra da Cruz Junior, em me orientar em diversas atividades, apresentando-me também à Embaixada do Brasil em Ottawa, onde fui muito bem recebido pela Caroline Quintas, representante da Área Cultural.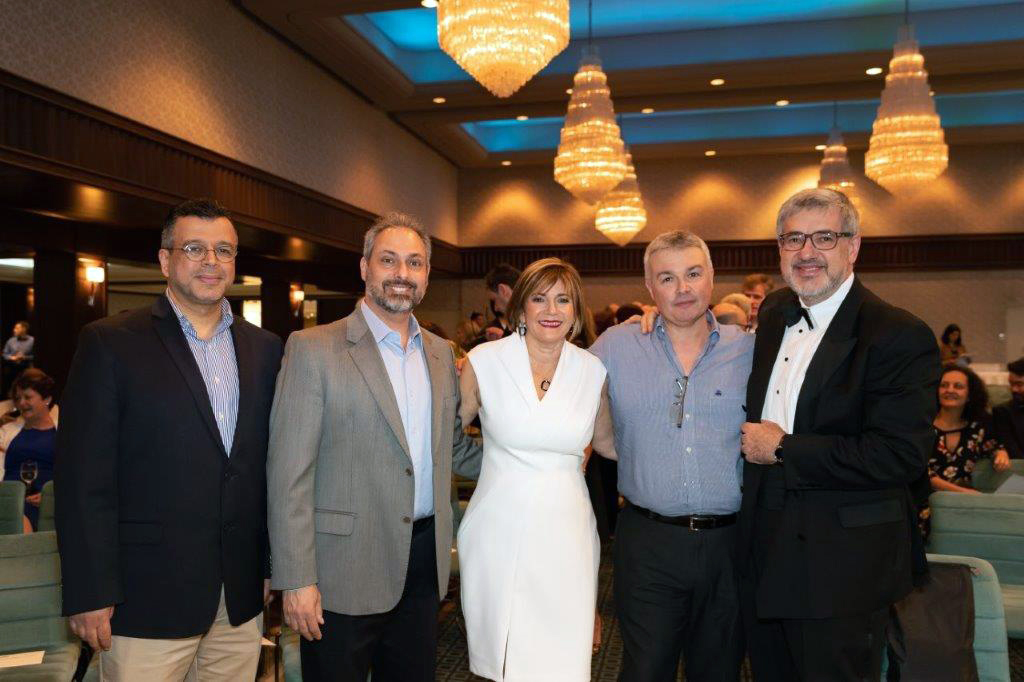 Na volta de Ottawa para Toronto, tive a oportunidade de passar um fim de semana numa belíssima casa de campo, na beira de um lago, em Calabogie, à convite do casal Lana Novikova e Denis Pal, onde pude comemorar o sucesso do concerto com meu sócio Alexandre Barros, nossa anfitriã Ana Thomas e sua dedicada assistente Suelen Conrado Macena.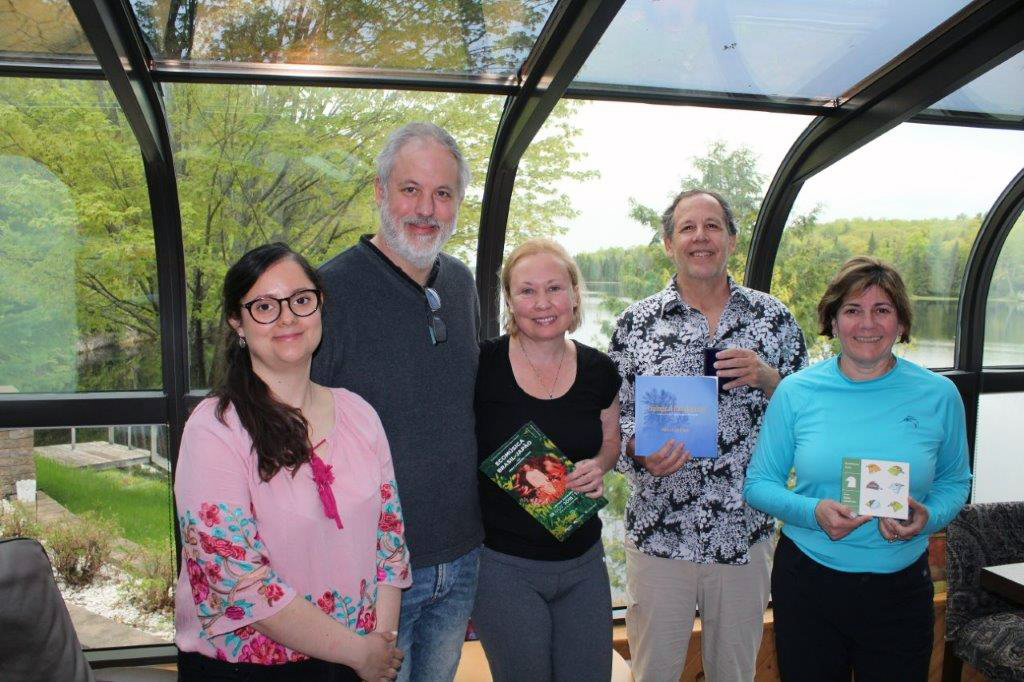 Para selar a temporada, a Cônsul Ana Lélia Beltrame e a Ana Thomas organizaram um brunch com a presença de cerca de 30 pessoas, com diversos amigos e autoridades.

Finalizo esse breve relato, registrando mais uma vez os agradecimentos para as queridas Ana Thomas e Suelen Macena, sem a quais essas experiências incríveis não teriam se tornado realidade. O Canadá é um país espetacular, multicultural por vocação e aberto à multiplicidade de expressões. Foi uma temporada memorável!
https://fabiocaramuru.com.br/wp-content/uploads/2019/06/Fabio-Caramuru-by-Dennis-Pal-Canada-2019.jpg
318
781
fabio caramuru
https://fabiocaramuru.com.br/wp-content/uploads/2015/10/logo-352-152.png
fabio caramuru
2019-06-26 16:05:03
2023-07-28 01:50:22
Incríveis pessoas e experiências no Canadá